Africa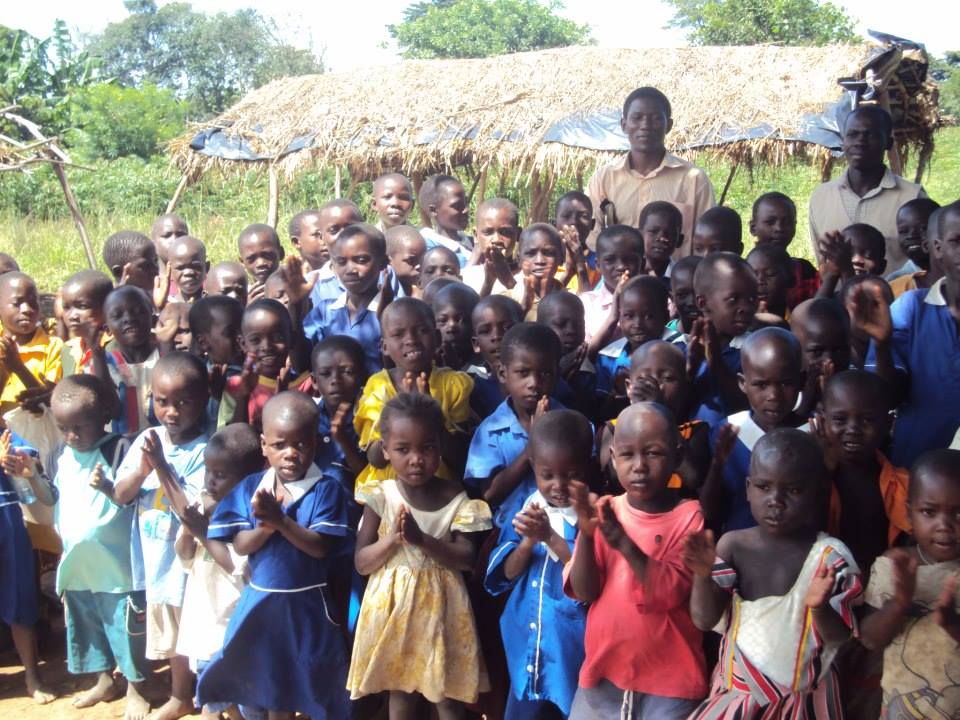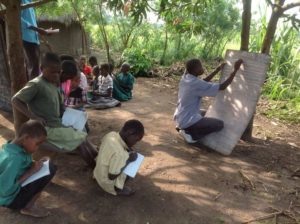 The people in these communities, though living in humble conditions compared to us in the United States, are dedicated to pursing Torah and exemplify the love and joy of Yeshua. The brethren there love Yeshua and are hungry for Torah.
Please consider partnering with us to provide them with Bibles, siddurim, and other items of worship, as well as buildings to gather in.
Update
We are happy to report that there are now four congregations for the Batwa of Rwanda. They joyfully receive the message of Torah and are being instructed in Creation Gospel to help them mature in the faith.
BHT is still caring for many refugees from DR Congo and Burundi. These gentle people have ongoing needs for food, clothing, more substantial shelter than what we have been using (tents,tarps, etc), mosquito nets, and medical care. Some still are being treated for injuries they sustained in traveling to us especially the more recent Burundi's. Malaria is a constant problem; often requiring hospitalization not just medication.
Malaria is a constant plague for us. Evayns (wife of one of our leaders)was just released from the hospital after being treated for malaria. Her hospital bill was $379 The purchase of mosquito nets has helped for many; but still people need to go outside. Evayns most likely got bitten when she cooked food outside for her family and the 20 orphans living with them.
The DR Congo refugees have been with us since 2012. Now that the DR Congo is more settled many of these people would like to return home. In the past we have contracted for vans with drivers to carry them back to their villages. We sent each one home with some food and water and a little bit of pocket money. We would like to do that again.
Here is the update from Jean Pierre in Rwanda:
We have sent 53 families of refugees in Dr Congo. 31 families were provided by BHT-USA and 22 families were helped by congregations of here in Rwanda, Tanzania and Uganda. Each family costs $164 to reach the home land. This money includes food water when going and at reaching home.
One person cost $50 to reach home. Children are not counted.
The van carried 32 old people and 26 children. So onetime, the van carried at least 58 people. Mostly they are 66 because some parents have many children and travel together.
There are refugees from DR Congo. They are ones ready to go back home. They are also ones from Burundi. They are steel here waiting when Hashen will bring peace there. There still chaos in that nation.
The funeral service went well. I send your condolences to the family who lost the beloved ones after tomorrow. Their second born is with us in Kigai and will go back home Wednesday
Batwa are fine and thankful to Hashem who allowed BHT to join them. Our 4 congregations are located in their region and stand. Few of them are being trained by leader Semacumi Venuste He goes there and spend 3 days in the last week of each month. Batwa are very excited to be in BHT family
Refugees are well. Congolese refugees are fine. They wait when they can return back home. We always encourage them to pray so that Hashem makes a way.
Burundi refugees are fine as well. We sent the food and some money foe hospital bills. Some are steel very sick because of long distances the travelled by foot when coming to Rwanda. They sent greetings and said thank you for all what you do for them.
The 20 orphans at my home are all well. They are helping when my wife is hospitalized. Some of them are grown big, they can cook and feed others
Prayer requests
I am planning to travel and teach torah and CG teachings in Uganda in January. Pray for my fare.
Pray for refugees to be safe. They need temporal shelters, mosquito nets, meals…
Pray for my wife to recover.
Pray for congregations here so that we stand as Christians especially Roman Catholic, are fighting against us that we are wrong. We are bringing many people to the truth keeping Torah and studying Creation Gospel and learn the truth.
As always we are are grateful for every bit of assistance that we have received for these dear people. Your prayers and financial gifts are saving lives and carrying the gospel and Torah.
May HaShem bless you and your every effort on their behalf.
Shalom,
BHT
We are planting congregations, building synagogues and training centers.
If you desire to be a part of this end time work please consider committing to pray for us daily, tell others about our work here in Africa and any financial gift, as always is greatly appreciated.
We do not use any money given for administration expenses. Every donation goes right to the work in Africa.
All donations are gratefully received and you will be saving lives and easing suffering.
If you would like to make a donation, please go to the bottom of the page for further instructions: Thank You
Dr. Hollisa Alewine's Creation Gospel teaching is being taught in our BHT congregations, throughout Africa
Here are just a few people who have come to faith in Messiah Yeshua, and entered into covenant through Mikveh
Through Immersion into His death we were buried with Him; so that just as, through the glory of the Father, the Messiah was raised from the dead, likewise we too might live a new life.
In Northern Rwanda, one synagogue is completed and another under construction
A way of life for the Batwa people
Refugees
Rwanda children being cared for, through your support
Outreach in Kigali
Missions work throughout several countries in Africa
Rabbi's Interview on HRN – Feb 8, 2015 *mp3