Africa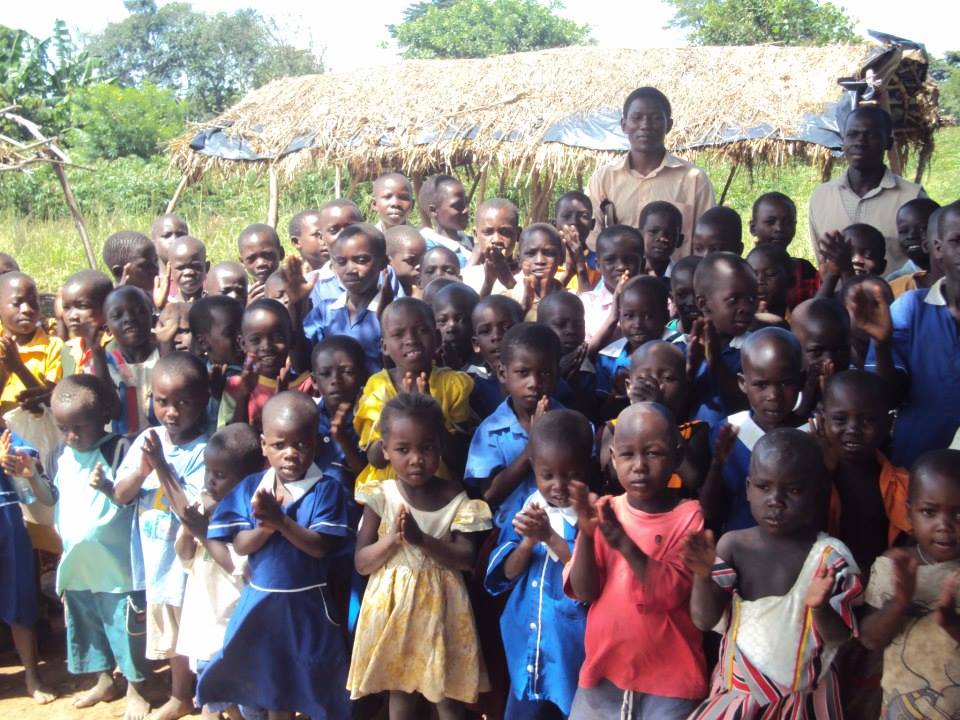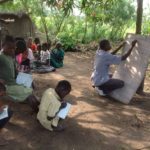 The people in these communities, though living in humble conditions compared to us in the United States, are dedicated to pursing Torah and exemplify the love and joy of Yeshua. The brethren there love Yeshua and are hungry for Torah.
Please consider partnering with us to provide them with Bibles, siddurim, and other items of worship, as well as buildings to gather in.
Special Update:
In scenes reminiscent of the transportation of European Jews to Nazi Concentration (Death) Camps for Hitler's 'FINAL SOLUTION' during the holocaust, Gov Nyesom Ezenwo Wike – CON and HQ Nigerian Army without due judicial process abducted and moved 58 #igbojews from #Obigbo to Nigerian Army secret concentration camps in Niger State after the destruction of 6 Synagogues in the latest round of the unending Wike inspired #obigbogenocide.
Our sources within the Nigerian Army have kindly provided us with the names of some, not all, of the #IgboJews taken from #Obigbo and slated for summary execution at 5pm local Nigerian time on Monday, November 30, 2020 at the notorious Kontangora Barracks.
Here are the names the people detained and awaiting execution at various Nigerian military execution camps in Niger State.
1.Ifeanyi Uwakwe
2.Emmy Simon
3.Chijioke
4.Arinze aka: Money man
5.Malachy Ume
6.Anayo aka: Chief
7.Opara Uchenna
8.Opara Isaac
9.Richard aka: Igwe
10.Imo boy
11.Pastor Sam
12.Obiekwe Uzoma
13.Joseph Ibe
14.Paul Asiegbu
15.Ernest Onwuka
16.Mike Obosi
17.Prince
(aka: Nwachineke)
18.Amaechi Ugo
19. Anyawu Shedrack
20.Chibuchi Adam
21.Alloysus Obinna
22.Oluchukwu Emma
23.Andrew Ichim
24.Ogochukwu Abel
25.Tobechukwu aka Oneday
26.Wisdom Okpara
27.Bright aka: Future
28.Cornelius aka: Nwa Biafra
29.Igwe Obinna
30.Monday Emeka
31.Pascal aka: dealer
32.Mr Oyim aka: Oyibo
33.Gilbert Ibe
34.Ibe Emmanuel
35.Sunday aka: Shinebobo
36.Paul aka: Okadaboy
37.Nwachineke Moses
38.Chukwu Nwodo
39.Power Peter
They are presently held in four locations, namely:
1.Kontagora (Army Barracks) where the executions will take place on Monday, November 30 at 5pm.
2.Bida
3.Zungeru
4.Jebba
The Statute of the @IntlCrimCourt clearly sets out ICC jurisdiction over crimes against humanity & the crime of aggression, which are exactly what @HQNigerianArmy and Governor Nyesom Ezenwo Wike have been doing in #Obigbo under the command & control of @NGRPresident.
This is enough to trigger ICC jurisdiction.
Another mayhem was unleashed in the the Northern part of Nigeria last week. Over one hundred farmers were killed in one day.
Above is the political number displayed.
Please join with us in prayer that HaShem would send justice for the crimes committed against humanity in this part of the world. Where lawlessness seems to be ramped. That He would restore peace and safety to all.
PLEASE DON'T DELAY!!! PRAY!
All donations are gratefully received and you will be saving lives and easing suffering.
If you would like to make a donation, please go to the bottom of the page for further instructions: Thank You
Dr. Hollisa Alewine's Creation Gospel teaching is being taught in our BHT congregations, throughout Africa
Here are just a few people who have come to faith in Messiah Yeshua, and entered into covenant through Mikveh
Through Immersion into His death we were buried with Him; so that just as, through the glory of the Father, the Messiah was raised from the dead, likewise we too might live a new life.
In Northern Rwanda, one synagogue is completed and another under construction
A way of life for the Batwa people
Refugees
Rwanda children being cared for, through your support
Outreach in Kigali
Missions work throughout several countries in Africa
Rabbi's Interview on HRN – Feb 8, 2015 *mp3